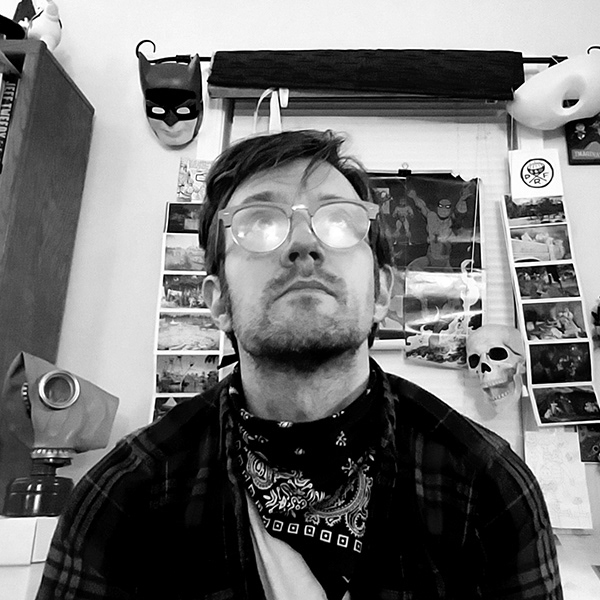 Chris Williams is a self-trained silkscreen artist. After getting his start asking questions of local printmakers and spending countless hours on gigposters.com, he has grown Plastic Flame Press in the last decade and a half to doing work for touring bands and universities. His most consistent work has been for Carrboro, NC's Cat's Cradle, having done several hundred posters for the club since 2005. In addition to numerous gallery shows showcasing his gigposter work, Chris has served as one of the primary artists for Raleigh's Hopscotch Music Festival, curating a gallery show of festival posters at the Contemporary Art Museum of Raleigh in 2019. In 2010, was invited to become a part of the Southern Folklife Collection at UNC-Chapel Hill, which now holds over 400 of his posters, prints and flyers.

Chris served as Graphic Designer and Production Manager for North Carolina's Triangle-based alt-weekly, INDY Week, for over seven years, creating numerous covers and interior illustrations, as well designing countless ads for clients every week. Chris is now a Designer with The Splinter Group in Carrboro, NC, creating art and marketing materials for both locally and nationally known brands.

Starting in 2018, Chris shifted focus from creating gigposters to writing and illustrating comics and graphic novels. Over the past few years, he has published a handful of graphic novels, as well as creating several zines and mini-comics.

He lives in Durham, with his son, Seamus.